The October Unprocessed Vault: Day 6
Here are all the posts from this day in October Unprocessed history.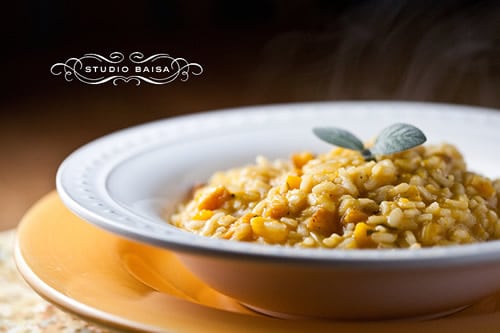 Risotto with Butternut Squash and Sage
Today's guest post is from Jackie Baisa, a food and event photographer based out of Seattle. She shares a few thoughts on veganism, what eating "Unprocessed" means to her, and a beautiful Risotto with Butternut Squash and Sage recipe.
View Recipe
How to Make Fluffy Quinoa (and Quinoa Tabbouleh)
Follow these simple steps to make perfect, fluffy quinoa!
View Recipe
The Salad Dressing Formula
Making your own salad dressing is ridiculously simple. Here's the formula.
View Recipe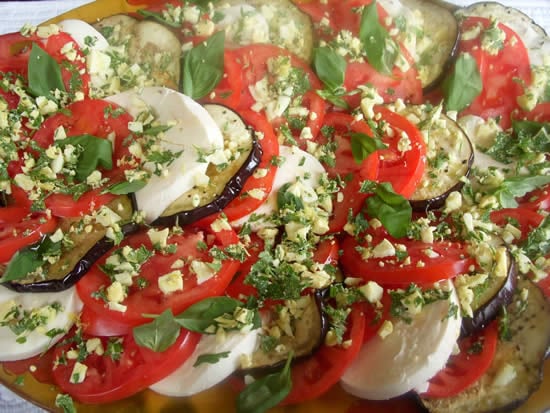 Five Rules for Unprocessed Eating & Entertaining (and an Heirloom Tomato, Mozzarella, and Eggplant Salad)
Once you embrace your local farmers markets, stock your pantry with high quality, time tested staples, and acquire certain kitchen gadgets, everything will come together at dinnertime… like this Heirloom Tomato, Mozzarella, and Eggplant Salad!
View Recipe
Casamiento Wraps: The Marriage of Rice and Beans
What I love about casamiento is that it combines simple, inexpensive ingredients into a meal with interesting flavors and textures. I love the way creamy red beans contrast with chewy brown rice.
View Recipe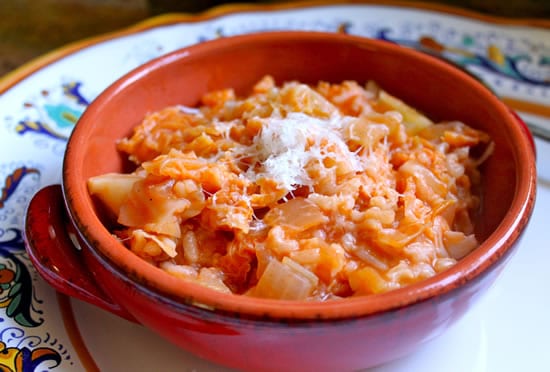 Italian Cabbage and Rice
This Italian Cabbage and Rice is truly a "peasant dish"; my Nonna in Italy made it often, probably because it stretched ingredients to help feed her very large family.
View Recipe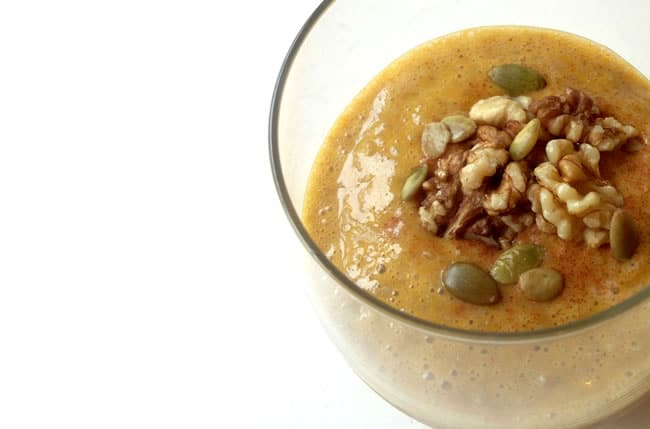 Pumpkin Chia Seed Pudding
Pumpkin definitely passes the unprocessed test, fresh or canned. Did you know one cup of cooked pumpkin has more potassium than one banana?
View Recipe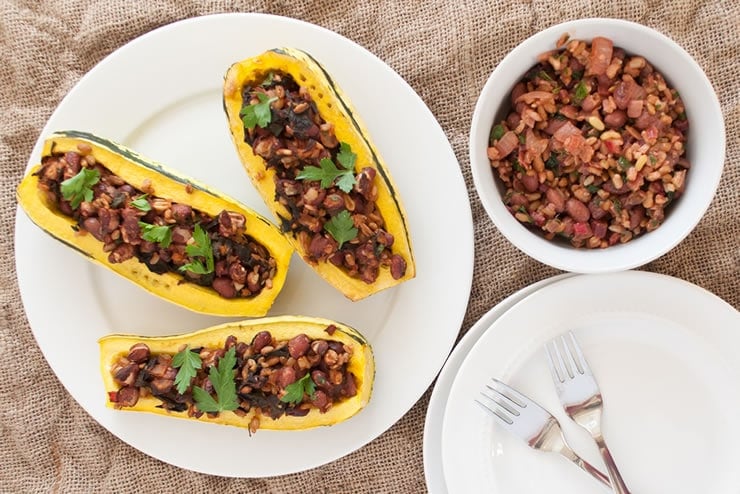 Stuffed Delicata Squash with Greens, Grains, and Beans
Delicata is a great fall squash that has an edible skin. With the exception of the seeds, very little of this squash goes to waste. It's long and narrow shape is also a perfect vehicle for stuffing.
View Recipe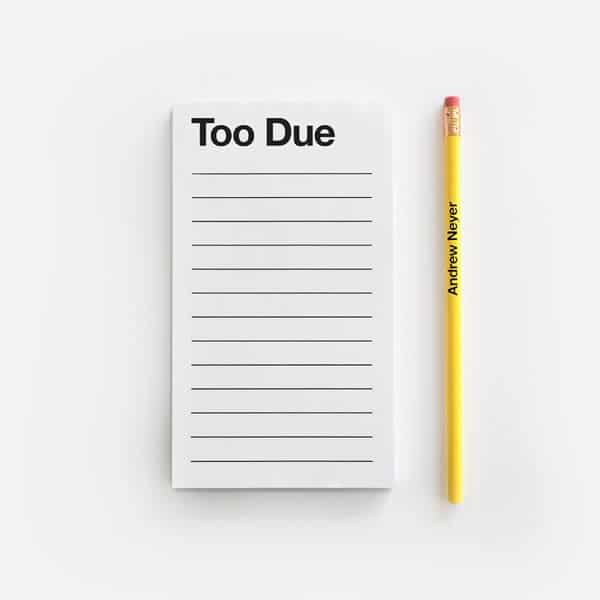 How to Game your To-Do List with Mindful Eating
Today, Wendy shares with us how mindful eating can affect areas of your life, other than diet and nutrition. See how she applies the October Unprocessed Challenge to her life and how it helps her be more productive.
View Recipe
Tips for Cooking with Whole Grains
Cooking whole grains is super easy, but if you want your whole grains to turn out tasting delicious and satisfying, then there's one thing you don't want to forget…
View Recipe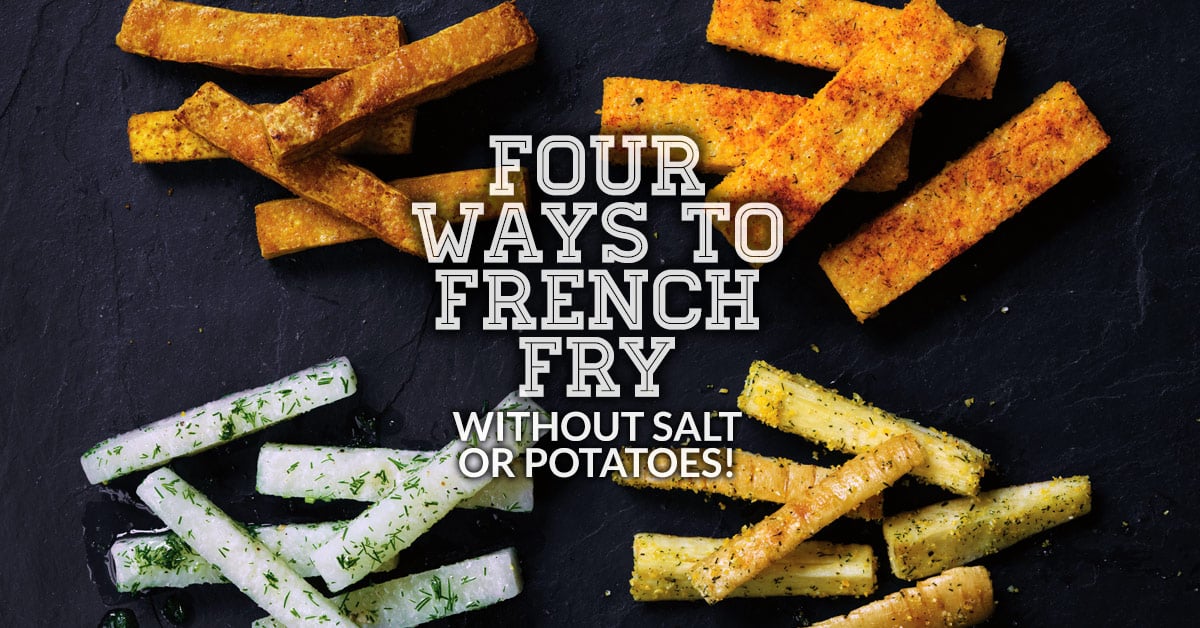 Four Ways to French Fry (Without Salt or Potatoes!)
Feel good about eating any of these fries – these salt-free and potato-free fries are a delicious and healthy twist on an old favorite.
View Recipe
---
If you haven't taken the October Unprocessed pledge yet, please do! And then encourage your friends to join in — it's a lot more fun that way!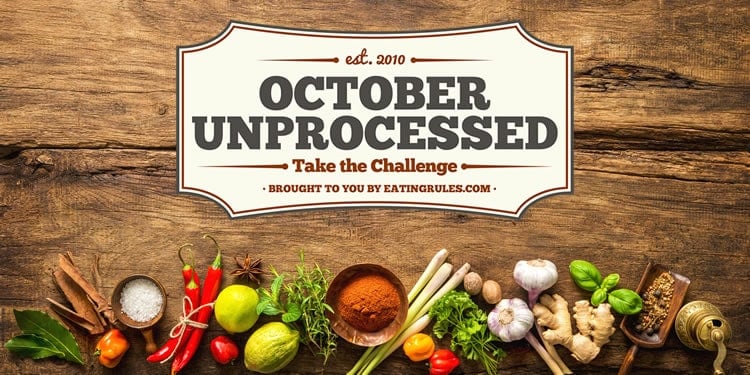 ---