The October Unprocessed Vault: Day 5
Here are all the posts from this day in October Unprocessed history.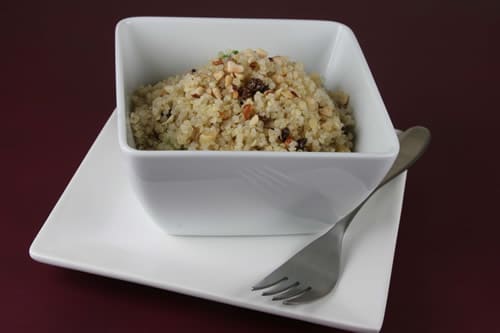 More Whole Grains, Please!
The products from Bob's Red Mill hearken back to an earlier time, when wholesome food was the norm. I'm a fan — it's tough to leave the grocery store without at least a few bags of their products in my cart. Today, Cassidy shares some ideas for incorporating more whole grains into your diet.
View Recipe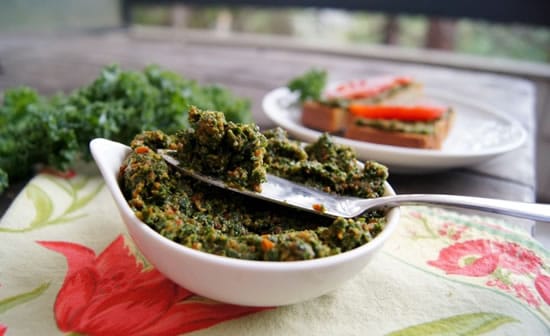 Kale & Red Pepper Pesto
Traditional pesto is made with basil, but why not use kale? It is a nutritional stand-out!
View Recipe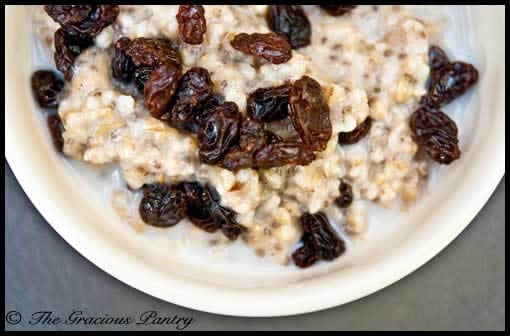 Baked Apple Oatmeal
Oats are such a fabulously nutritious way to start the morning!
View Recipe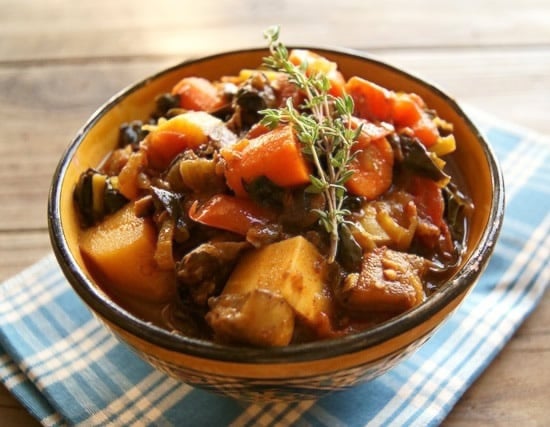 Curried Vegetarian Comfort Stew
This stew is to vegetarians what a pot roast might be to those who eat meat. It's full of rich, deep flavors; it's incredibly hearty; it fills the whole house with wonderful aromas and it's a true comfort food dish.
View Recipe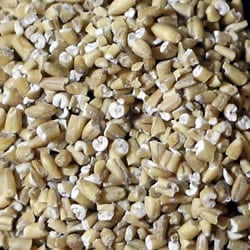 The Types of Oatmeal
Do you know the difference between oat groats, steel cut oats, Scottish oatmeal, oat bran, old fashioned oats, quick oats, and instant oatmeal? (phew, what a list!)
View Recipe
How To Make Vegan Mayonnaise
This vegan mayonnaise was a happy accident. I was trying to make a different version of home-made margarine during October Unprocessed last year, tried agar agar instead of lecithin, and ended up with creamy, fluffy, cholesterol-free and salmonella-free mayo.
View Recipe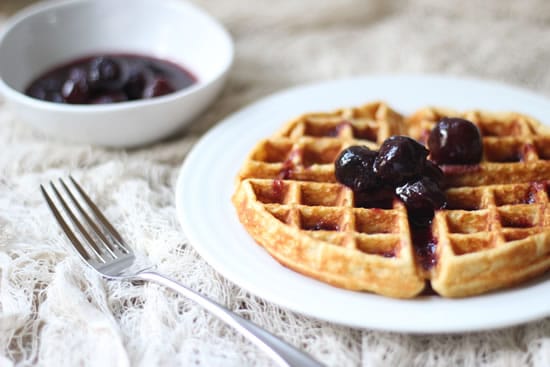 Sorghum, Honey, & Cornmeal Waffles with Two-Ingredient Homemade Syrup
One of my favorite parts of our October Unprocessed journey so far has been experimenting with new recipes … and I'm pleased to be sharing my latest recipe success with you today.
View Recipe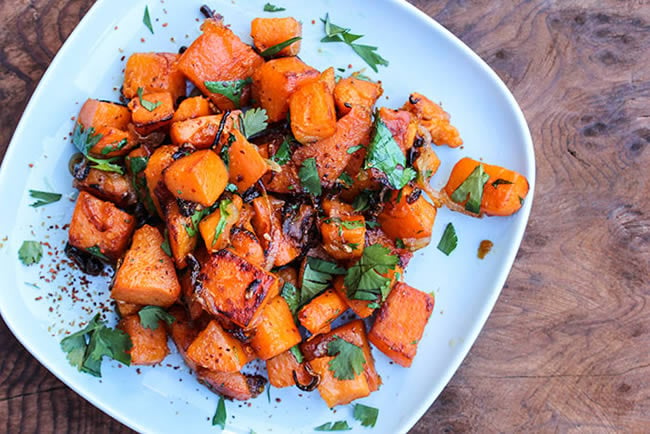 Where Are YOU On Your NOURISH Evolution? (and Sautéed Sweet Potatoes with Shallot, Chile, and Lime)
While everyone's individual story is different, we all tend to move through the same five stages on the way from processed food to real food. And the more I shared about this idea, the more I could see how empowering it is to know what stage you're in and what terrain lies ahead.
View Recipe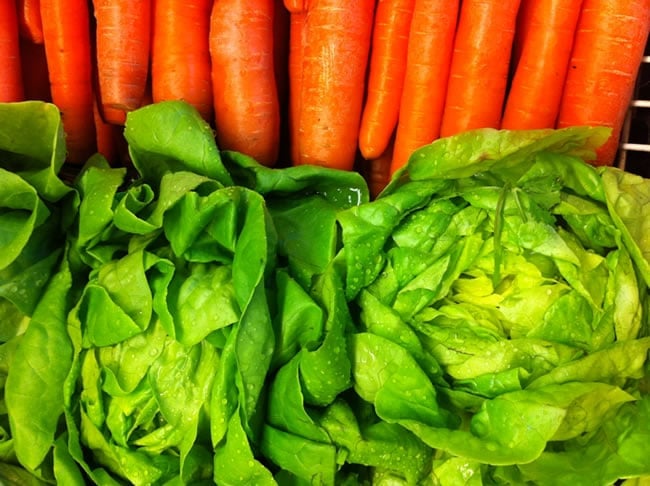 Seven Foods to Keep in Your Kitchen at All Times
I have a rule about unprocessed food: Whatever I buy gets eaten twice. The ripe figs dazzle me in my yogurt this morning, topped with toasted walnuts and honey. The rest will appear as tomorrow's appetizer, broiled with goat cheese. My roasted chicken makes an elegant dinner, and then I shred the remains for salad the next day. It sounds rather gourmet, doesn't it? But I haven't planned it that way.
View Recipe
Meal Planning for One
Cooking for one doesn't have to suck, and with the plan I'm showing you today you'll be able to have fun in the kitchen while making easy, unprocessed meals. (These tips will help when planning for more people, too!)
View Recipe
Cook-and-Learn Activities for Kids (and a Mango Lassi Recipe)
It can be a challenge to bring the kids into the kitchen, especially when they are really young. But putting up with all of those challenges can help teach kids how to prepare their own food, make healthy food choices, and try new ingredients, like in this mango lassi.
View Recipe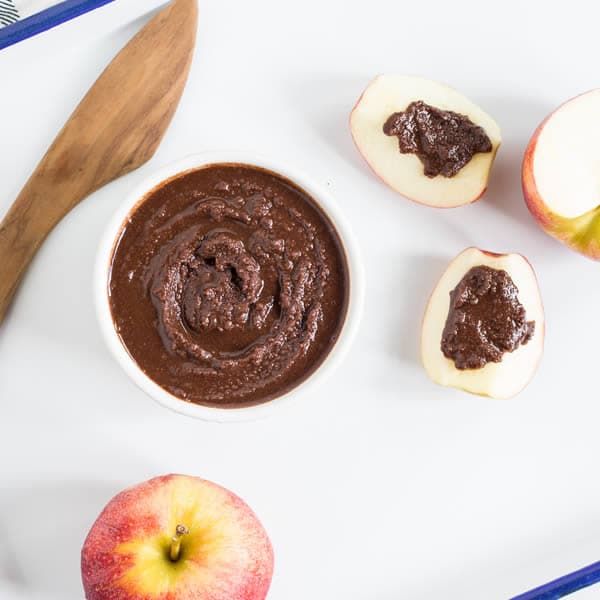 How to Make Your Own Nutella
Making your own Homemade Nutella is a great way to get a sweet treat, without all of the processed ingredients that are in the orginal version. Four simple ingredients and a little time in the kitchen is all it takes to satisfy your sweet tooth.
View Recipe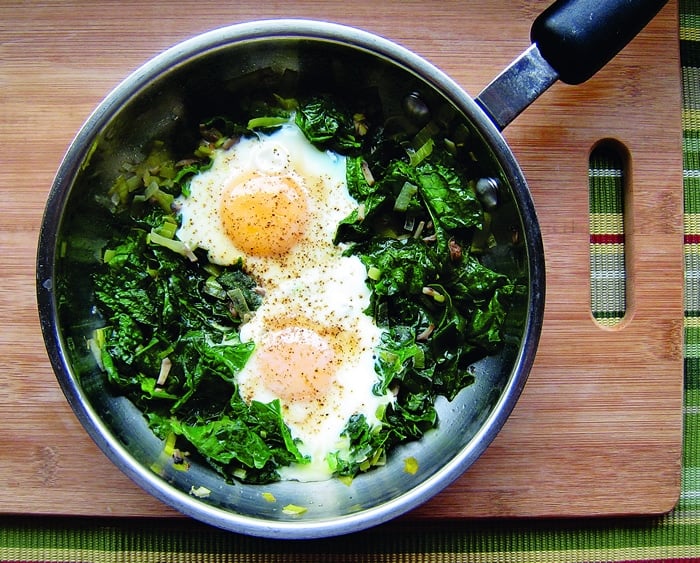 Skillet Poached Eggs with Spinach
I serve these eggs several times a week, adjusting the type of greens or other additions depending on what's in the fridge. Sometimes I add mushrooms and bacon, sometimes onions and kale. Feel free to mix it up with whatever you have on hand.
View Recipe
---
If you haven't taken the October Unprocessed pledge yet, please do! And then encourage your friends to join in — it's a lot more fun that way!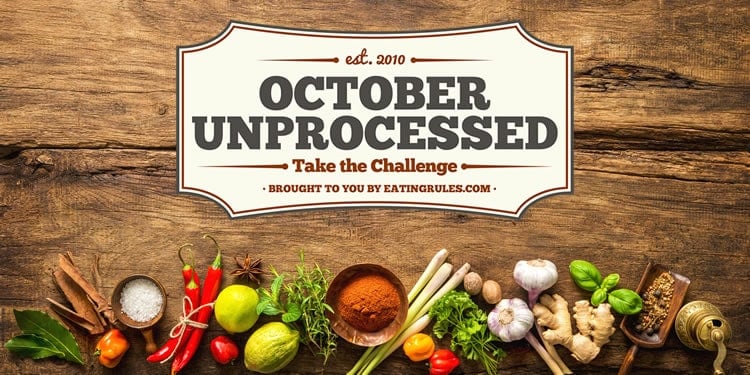 ---