The October Unprocessed Vault: Day 11
Here are all the posts from this day in October Unprocessed history.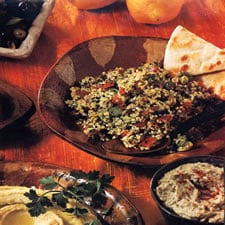 In Praise of Traditional Food Processing
Cynthia Harriman is Director of Food and Nutrition Strategies for Oldways, the Boston-based non-profit best known for creation of the Mediterranean Diet Pyramid and the Whole Grain Stamp. In this Guest Post, Cynthia reflects on healthy traditions for processing food.
View Recipe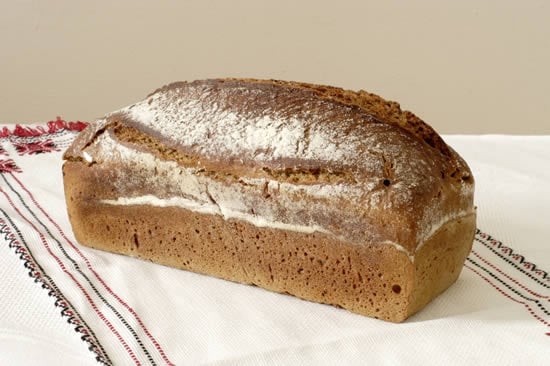 The Scoop on White Flour (100% Whole Wheat Bread)
What's the deal with white flour anyway?
View Recipe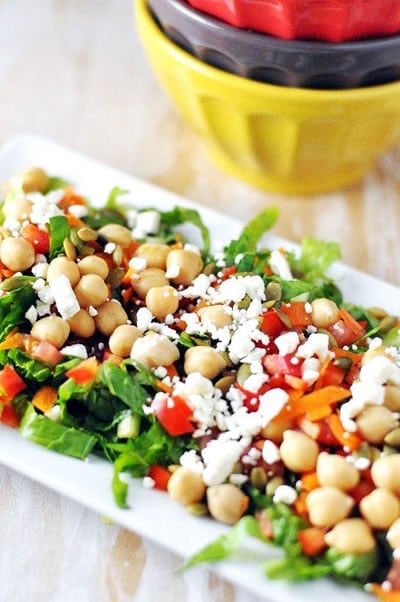 Chickpea, Pumpkin Seed & Feta Salad
I enjoy tossing beans and seeds on as many recipes as I can and testing out the flavors.
View Recipe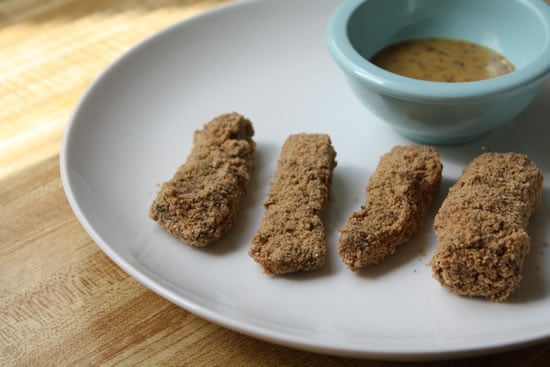 Buckwheat & Hemp Fish Sticks with Mustard Maple Dipping Sauce
Instead of using breadcrumbs that have no great nutritional value, freshly ground Buckwheat & Hemp cereal steps in to add crunch and fiber for these unprocessed fish sticks.
View Recipe
Lillian Uncovers the Mysteries of Vanilla Extract, Maple Syrup, and Arrowroot Powder
Ever wonder about vanilla extract, the grades of maple syrup, or what the heck arrowroot powder is? Lillian goes on camera to teach us about these ingredients.
View Recipe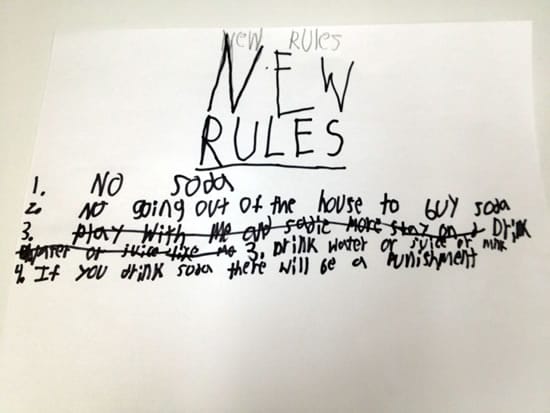 How I Quit Caffeine And Did Not Die In The Process
For about 15 years, I drank 8 to 14 cans of Diet Pepsi every day, and then for the last few years, I switched over to Diet Mountain Dew and drank the same amount. Now, I know what you're thinking: Wow, that's a lot of soda.
View Recipe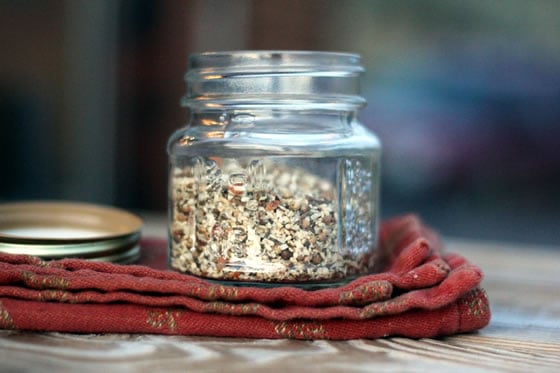 Spice Blends and a Recipe for Dukkah
Grab your mortar and pestle and start pounding! Homemade spice blends, like dukkah, are easy to make from simple, unprocessed ingredients — and taste delicious.
View Recipe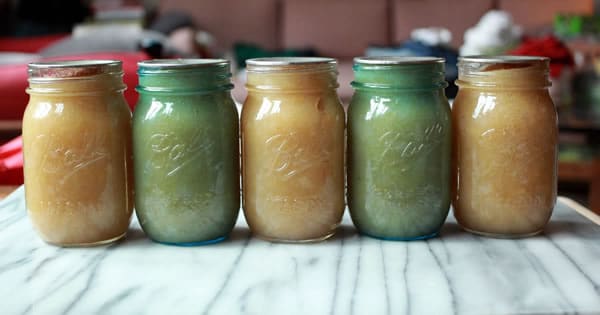 Apple Pear Sauce
The next morning, when I went to taste the sauce, I realized that it didn't need a single thing. The apples gave it plenty of sweetness, while the pears added a pleasantly grainy texture. The small amount of orange and lemon juice I'd included offered the necessary tang. It was perfect just as it was.
View Recipe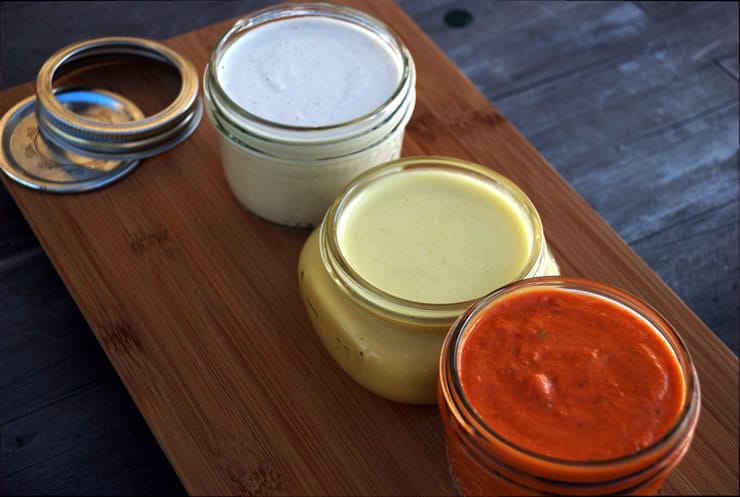 Three Plant-Based Sauces to Make at Home
Here are three sauces you can easily incorporate into your daily routine and enhance your plant-based dishes. Make them your own by adding ethnic spices, various oils, citrus, and herbs to create your own unique combinations.
View Recipe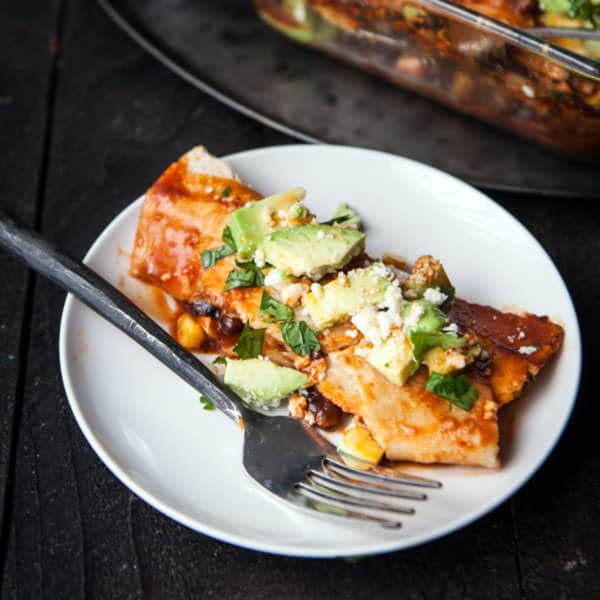 Homemade Vegan Enchiladas (with no-can sauce!)
Jackie Dodd shares her recipe for Vegan Enchiladas, along with her homemade enchilada sauce. The sauce can be made in advance for quick weeknight assembly.
View Recipe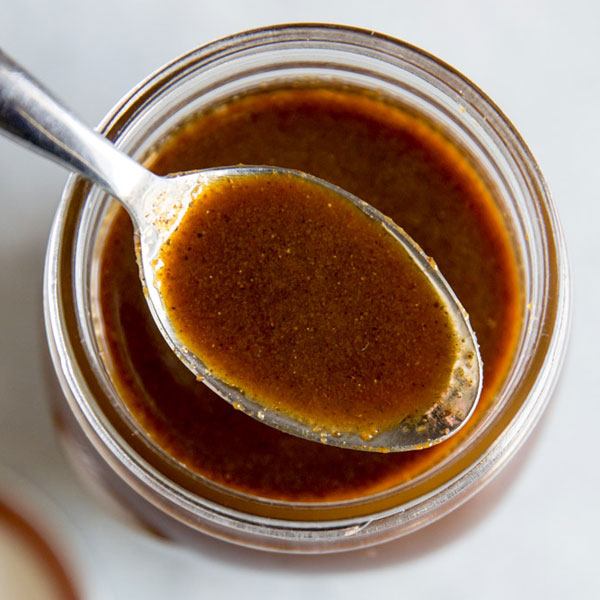 How to Make Worcestershire Sauce
Worcestershire sauce is a pantry staple that is most often loaded with sugar or high-fructose corn syrup. Making your own is incredibly easy and it can be stored in the fridge for up to six months.
View Recipe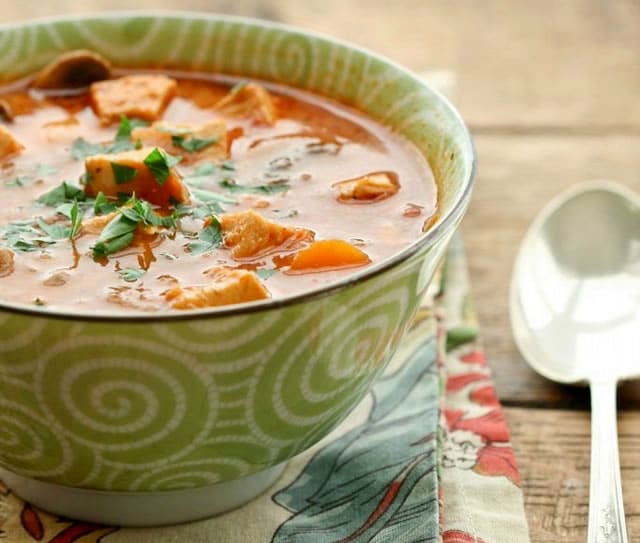 Creamy Chicken, Tomato, and Vegetable Soup
This Creamy Chicken and Vegetable Soup is one of Carrie Vitt's favorites. It keeps in the refrigerator for a few days and is perfect to pack in an insulated thermos for a hot lunch.
View Recipe
---
If you haven't taken the October Unprocessed pledge yet, please do! And then encourage your friends to join in — it's a lot more fun that way!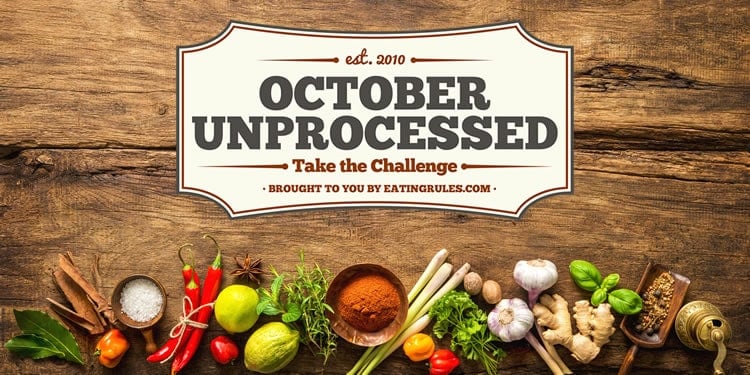 ---